Egyptian Mummy Pictures
In this section you can see a small selection of the mummies and artefacts displayed in our Exhibition. All mummy pictures were taken at The Mummies Exhibition in Dorchester UK.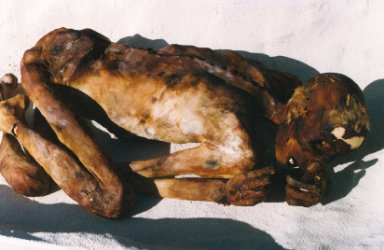 Ginger is thought to be the oldest known mummy. He died more than 5,000 years ago.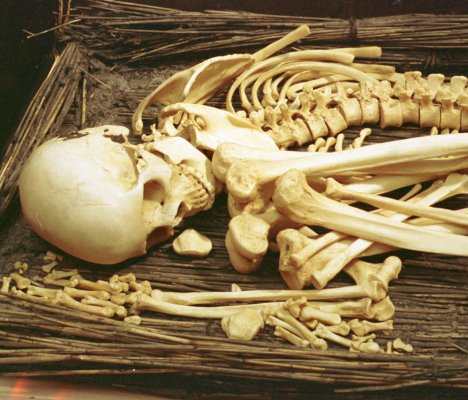 A detail of an early Reed burial of around 3100 BCE. This is not a real mummy but a skeleton in an early dynasty reed burial. An early effort to replicate the naturally sand-dried bodies like Ginger. This burial shows how Egyptians achieved high skill of mummification through trial and error.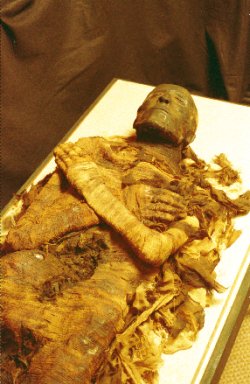 The mummy of Seti I - Pharaoh of Ancient Egypt the father of Ramesses the Great.
More Egyptian mummy pictures from our exhibition.


Ramesses the Great. Also know in some sources as Ramses or Rameses. He was an Egyptian pharaoh during the 19th dynasty. He reigned more than 66 years and during his rule Ramesses concentrated on building cities and temples and exploring regions outside Egypt.
Please go to pictures of Egyptian mummies - Part 2 for more photos.